Dental Implants in Richmond Hill Ontario
Besides ruining the aesthetics of your smile, missing teeth also compromise one's ability to speak and chew. Certain words will be difficult to pronounce and certain kinds of food will be hard to eat. However, worse of all, missing teeth can ruin your self-confidence since you'll be self-conscious about your smile.

Dentures are a popular means to replace missing teeth which are made up of artificial teeth that rest over your gum tissues. However, because dentures aren't anchored in place, they can easily slip out when speaking or chewing. Another drawback is that dentures will not fit as well over time due to the fact that your gum tissues will continuously change. As a result, "relines" and adjustments are required with your dentist.

To address these drawbacks, dental implant restoration may be appropriate for you. Implant restoration involves using titanium implants that are placed underneath your gums into your jawbone. As the surrounding bone and gum tissues heal around the implant, they will fuse together, creating a strong stable anchor for the replacement tooth.

Dental implants offer many great benefits such as enhanced strength and stability for your smile. An implant supports your surrounding teeth and reduces the risks of shifting that commonly occurs following tooth loss. An implant also helps to support your youthful appearance since it helps to prevent bone demineralization, a common consequence following a tooth extraction. By replacing the missing tooth's root, it helps to keep the surrounding area healthy and support your cheeks and jawbone.

It's important to keep in mind that not everyone is a suitable candidate for dental implants. Patients will need an adequate amount of jaw bone tissue to support the implant. Also, they have to be able to commit a minimum of 3-6 months for the dental implant process since it takes multiple procedures to have it successfully placed. However, you will be glad to know that once an implant is properly placed, it can last a lifetime.

Contact Richmond Dental Clinic, your Dental Implants in Richmond Hill dentist, to find out if you're a good candidate for implant restoration. You can reach our practice at (905)731-6222 and you will be glad to know that we offer weekend appointments and same-day dental emergency services.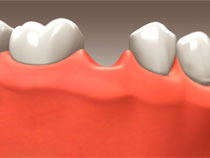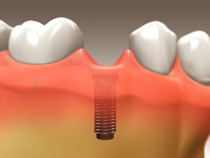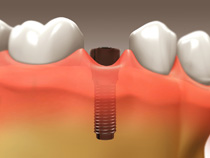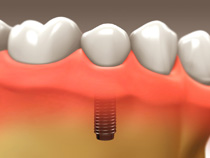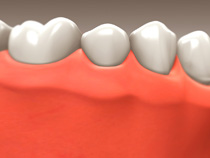 ​